---
US Ireland
Touring
---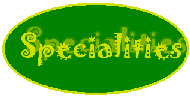 Choose the type of holiday you require and contact us.
We have listed a few examples of
topical
holidays. Maybe you would like a mix and match tour.
An activity a day holiday is always a good choice.









Music Tours

Bands and choirs tour the country regularly and share their type of music with musicians here.

Our specialty is student music group travel where a performance, series of performances, or music festivals are central to the tour.
We make full travel and performance arrangements for you and make sure every detail is addressed to assure you the best possible tour you can have
We also offer adult community choir, church, and college group performance tours.

Activity Tours

Activities are so varied that it just needs you to decide what your fancy is.
You could always try a combination.

Fishing
Horseriding
Walking
Horseracing
Sailing


Horseriding holidays can be planned throughout Ireland. There are beautiful treks all over the country--inland, mountainous, coastal.
The sport of Kings is a regular feature in Ireland. Let us arrange a holiday based on race meetings around the country.
The tranquil waters of lakes and rivers are abundant with trout and salmon.
Alternatively if you wish to try sea fishing, then we can plan an itinerary for you.
What about a walking holiday?
We will bus you from one area to the next so that you can explore each region in full.
Qualified guides are available to assist you if you require them.


Return to top of page